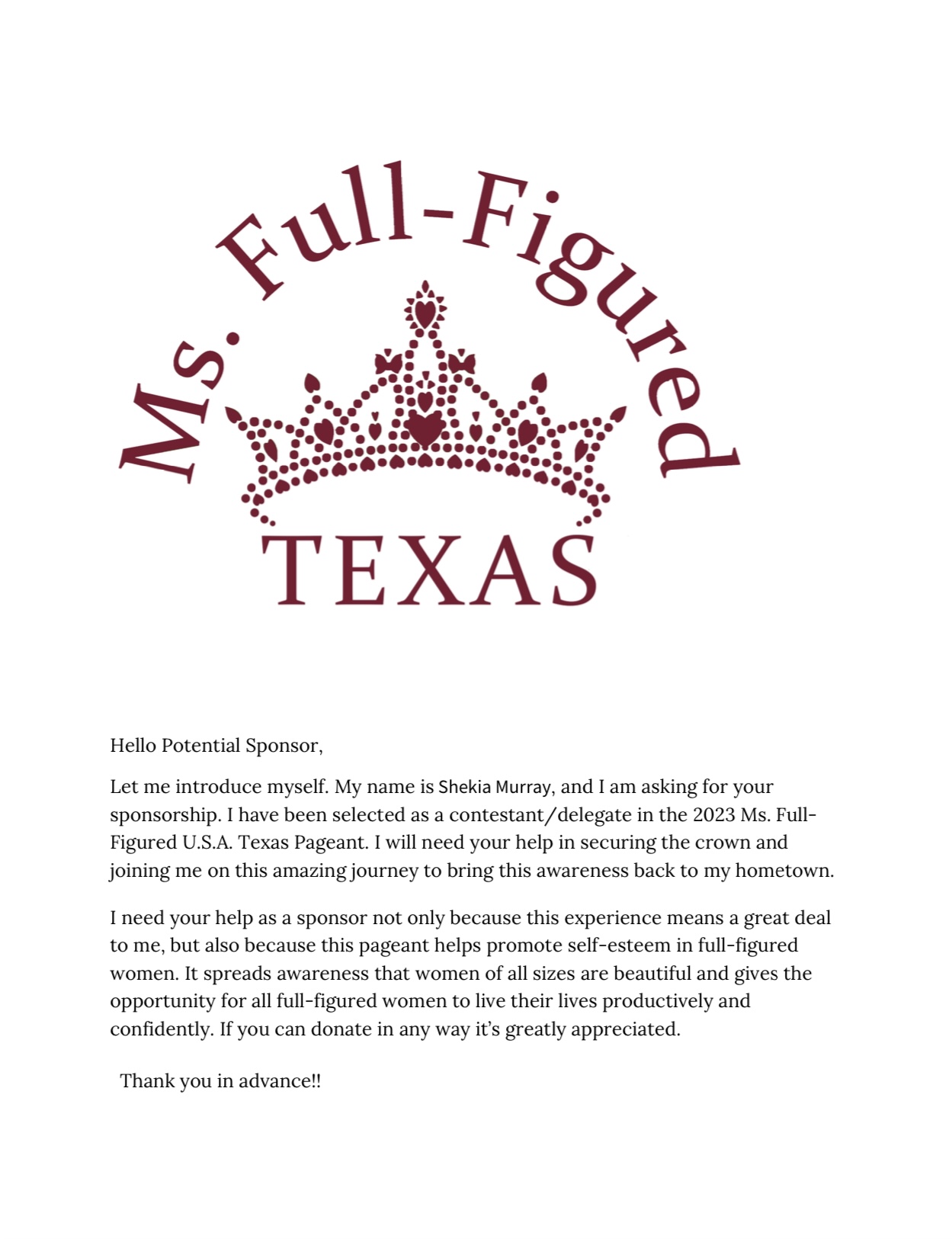 Below you'll find all categories available for particpation & fees. You will also see the Pageant fee listed separately under 'Sponsorship Donation Amount' (this fee is for our Pageant cause & submission. It is not associated with any other fees due.)
Please feel free to sponsor as many categories as you see fit! When submitting payment please include which category you are sponsoring. If you are interested in ONLY contributing towards the Pageant fee please note that on your transaction title while sending payment as well.
If you are wanting to donate/sponsor an undisclosed amount & would rather self interact please contact me via contact page, email: 7371225@gmail.com or text 409.449.5416. Cash sponsorships are accepted & will need a schedule appointment for tranactions- please contact me directly at info above.
Thank you!
___ Swimwear- $80
___ Photogenic- $100
___ Talent- $80
___ Fashionista- $80
___ Sponsorship Donation Amount ($650 Total)- Pageant Fee
___ Pageant Necessities- $$$ (Open amount) Goes towards all items, wardrobe & necessities for a successful run in this show.
**No checks will be accepted**
I humbly appreciate you being here with me!
-Shekia M.